A DREAM SOUND IN A BOX
Tubesteader pedals are inspired and derived from designs of the most sought after tube amps.
Made to deliver tube sound and feel but in a compact, light, and versatile package.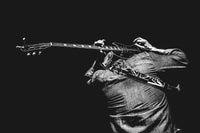 BUILT TO LAST
Only the best components and quality materials are selected for Tubesteader pedals.
Our reputation is made by products designed to last. We back it with a five year warranty. Hand built in Canada.
KEY FEATURES
VACUUM TUBE INSIDE
Powered by a real tube for a distinctive and unique feel and sound.

COMPACT SIZE
The circuit is neatly packed in a rugged, lightweight, and pedalboard-friendly enclosure.

HIGH OPERATING VOLTAGE
High anode voltage found in full-size tube amps to provide the best tone and dynamics.

TRUE BYPASS SWITCHING
Keeping the guitar signal unaltered when the preamp is bypassed.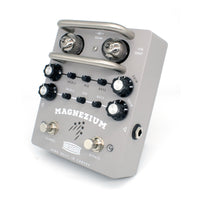 MAGNEZIUM™
Magnezium is a two-channel preamp inspired by the sound of the highly-coveted "Magna" Super 59 amp, crafted with input from B. Gibbons (hence the "Z" in the name). Southern rock tones and a rich bottom end paired with a Voxy chime at lower gain settings.
READ MORE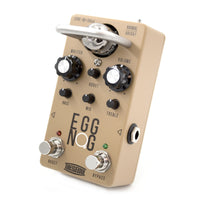 EGGNOG™
The Eggnog is a single-channel tube overdrive and preamp pedal going back to the small, yellow-patterned combination amplifiers made in Fullerton in the 1950s. Transform any clean amplifier into a raspy box of vintage Fendery goodness.
READ MORE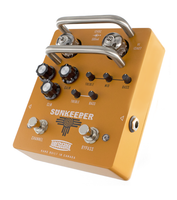 SUNKEEPER™
The Sunkeeper is a dual channel, all-tube preamp and overdrive pedal, designed to capture the classic Orange sound with all its massive, fuzzy gain that has kept us headbanging throughout recent decades.
READ MORE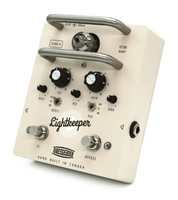 LIGHTKEEPER™
The Lightkeeper is a single tube boost/light overdrive pedal offering the same EQ and preamp stages as
the Beekeeper but for players wanting sparkling cleans to light overdrive…
Read More
BEEKEEPER™
The Beekeeper is a two tube tone machine that gradually cascades gain stages into creamy rich and
touch-sensitive overdrive. It includes selectable boost and EQ for dialing in your perfect sound…
READ MORE